OLYS forest animals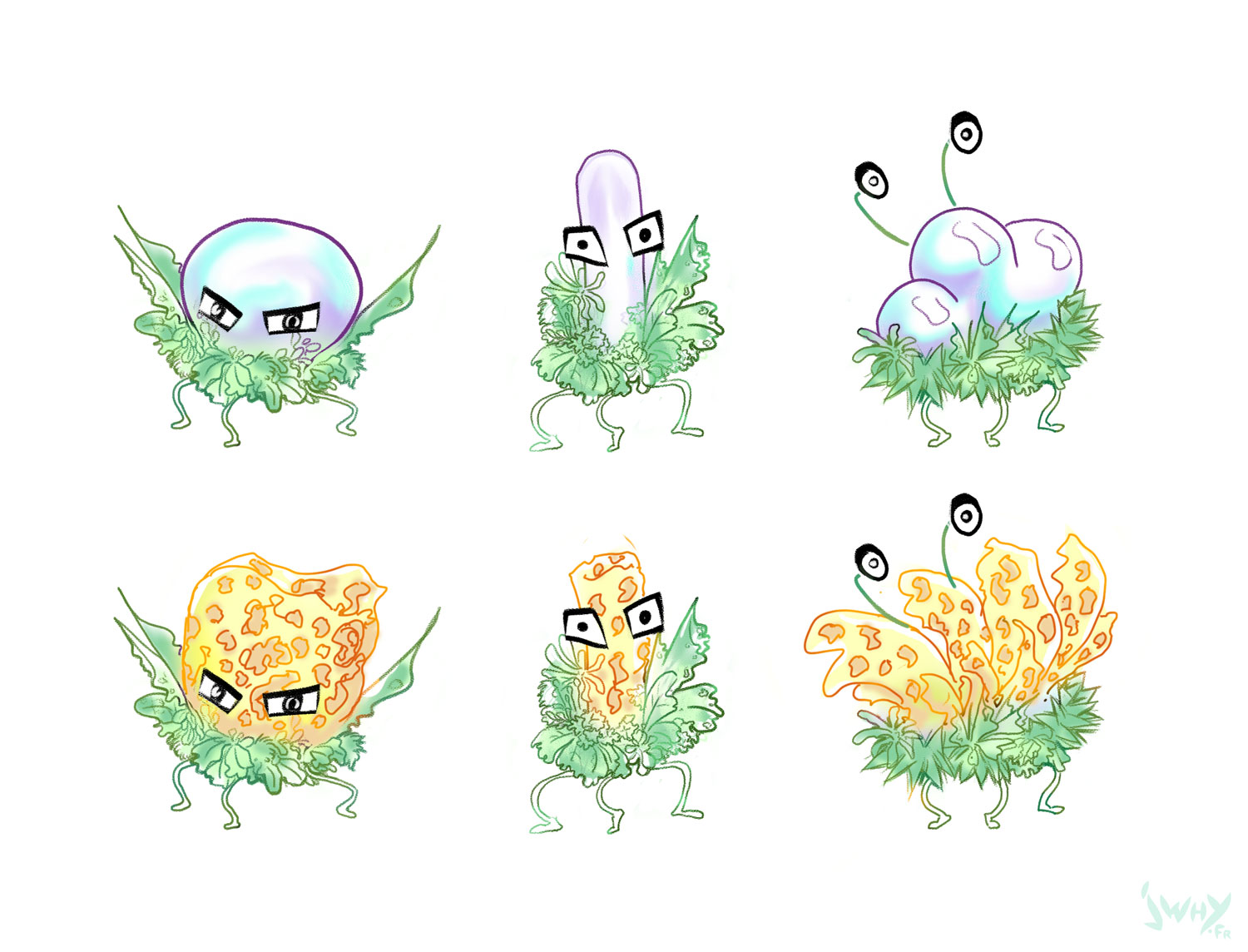 Some preview of our forest animals for our game OLYS, we call them goomz.
There are 2 kinds:
the « bio » goomz can store electricity and can be reused as a battery for the hero bow.
the « sponge » goomz can also clean up a toxic cloud by absorbing it.